WORK

Whether you prefer to work in retail, agriculture, health care or are an entrepreneur working from home, Discover Norman County

LIVE

40 minutes from Fargo/Moorhead - Discover a short commute and affordable housing in Norman County

Play

Fish, camp, swim, hike, camp, hunt and play - Discover it all in Norman County • Photo, Heiberg Dam, by Dan Andree Save
LIVE, WORK, AND PLAY IN NORMAN COUNTY!
NORMAN COUNTY EDA ANNOUNCES SMALL BUSINESS CARES GRANT PROGRAM
The Norman County Small Business CARES Grant program provides grants for the recovery, stabilization and mitigation related to the COVID – 19 emergency. Funds can be used for operating expenses, including rent payments, mortgage payments, utilities, payments to suppliers, production of business contingency plans, technical assistance/reopening services, technology capital or marketing assistance/tools, security or other critical non-payroll business expenses (including expenses related to reopening) as a approved by the fund administrator.
Norman County Small Business CARES Grant Guidelines and Application (Word)
Norman County Small Business CARES Grant Guidelines and Application (PDF)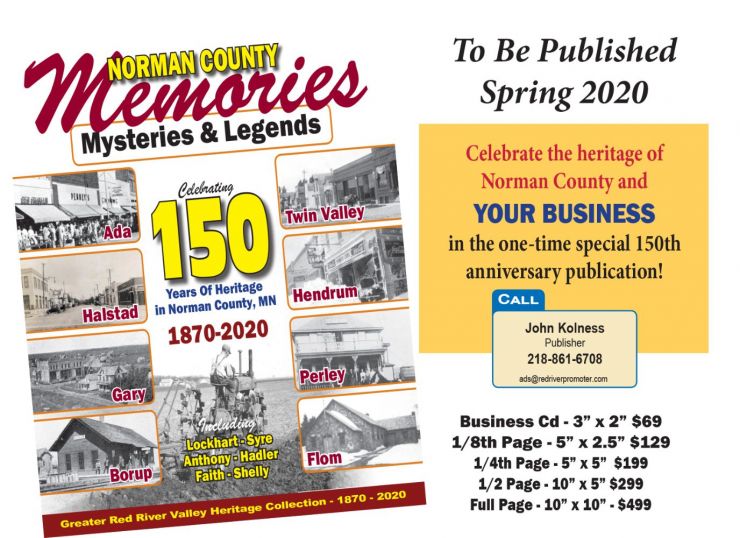 Can you believe Norman County is 150 years old? Let's promote our county! A Red River Valley Heritage Collection to commemorate Norman County businesses, cities, townships, and even families, that pioneered our county is being compiled. Contact John Kolness for more information, or to give him that "tidbit we can't go without" in the publication. - It will be published this spring
- Karie Kirschbaum, NCEDA Chair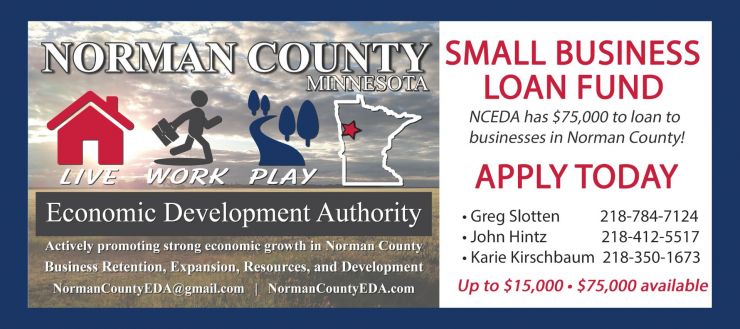 Norman County EDA is now accepting loan applications from Norman County Businesses!
Norman County EDA Loan Application PDF
Apply now for loans up to $15,000!
Submit completed loan applications to Info@NormanCountyEDA.com
---
---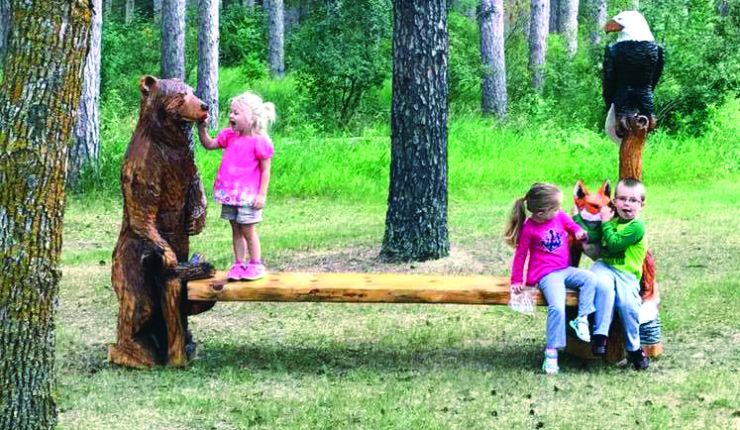 Norman County named #1 in Minnesota, #6 in the United States for value
The Norman County EDA and residents have reason to smile. According to a survey by Smart Asset in Sept. 2018, Norman County is the #1 Minnesota county for its value and #6 in the nation.
Some counties deliver a greater return on residents' property taxes than others. A study by financial technology company Smart Asset compares counties across the U.S., measuring local crime rates and school quality relative to effective property tax rates. As wonderful as this is... wait until you experience the recreation!
We invite you to Discover Norman County! Click on the images below to learn more.
What is the Norman County EDA?
NCEDA answers the question, "WHY LIVE, WORK AND PLAY IN NORMAN COUNTY?" The seven members of Norman County EDA can easily answer this question for those who ask. Check the site to find out for yourself!
Click here to find an area representative near you.
Cities in Norman County, Minnesota include Ada, Borup, Gary, Halstad, Hendrum, Perley, Shelly, and Twin Valley and the Village of Flom. There are 24 townships in the county.
For quality of life, Discover Norman County
Love the outdoors? So do we!
Is it important to your family that there are good schools, affordable homes, good churches, and a strong sense of community? Us too!
Do you want to work doing something you love and enjoy a social life? Do it here!
Located in the heart of the Red River Valley, Norman County is home to several growing communities with close access to a population of more than 300,000 people. It is the perfect place for your business to thrive and grow.
Business Resources
Community Resources
Resources